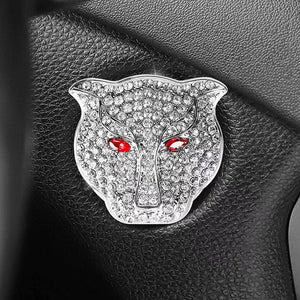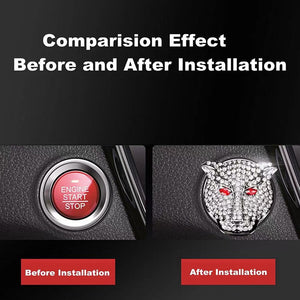 Bling Leopard
 Diamond Leopard
The bling leopard cover has a distinct special attraction. The eyes are cultivating alongside the 85 rhinestone diamonds making our development one we are most proud of for May 2022. 
 ✔️ Perfect as a gift

✔️ Prevent the start/stop button from scratches/abrasions
✔️ Prevent accidental touching of start/stop button
✔️ Double sided adhesive helps the stick around engine button.
 Does NOT affect the cars function at all.
Easy Installation:
1. Paste circular adhesive (included in package) around push to start button.
2. Tear off the non sticky part of the adhesive after pasting.
3. Attach cover to adhesive.
4. Installation is complete.
Ships from New York, USA
*feel free to leave a review after receiving*